ICFF Studio 2017
Studio Kirchmer was selected to be 1 of 10 emerging designers featured during the 2017 International Contemporary Furniture Fair out of a record number of competitors. On display were, the Drawer Coffee Table and the Wobble Bowls, two of the signature pieces of the new collection.
The competition, which is sponsored by Bernhardt Design, gives top emerging designers a chance to put their work in front of industry leaders like: architects & interior designers, manufacturers, retailers, and the press. The International Contemporary Furniture Fair, or ICFF, is the most important luxury furniture fair in the country and takes place annually during New York City's Design Week (NYC X Design). When selecting the winners of the competition Bernhardt looks for the designs and emerging designers that exemplify "what's new & what's next" in the world of high-end design and luxury furniture.
As an emerging design studio, participation in the show and winning a spot is exceptional opportunity. The Wobble Bowls and walnut edition of the Drawer Coffee Table were well received. Many of our old friends stopped by to say hi and check out the pieces in person.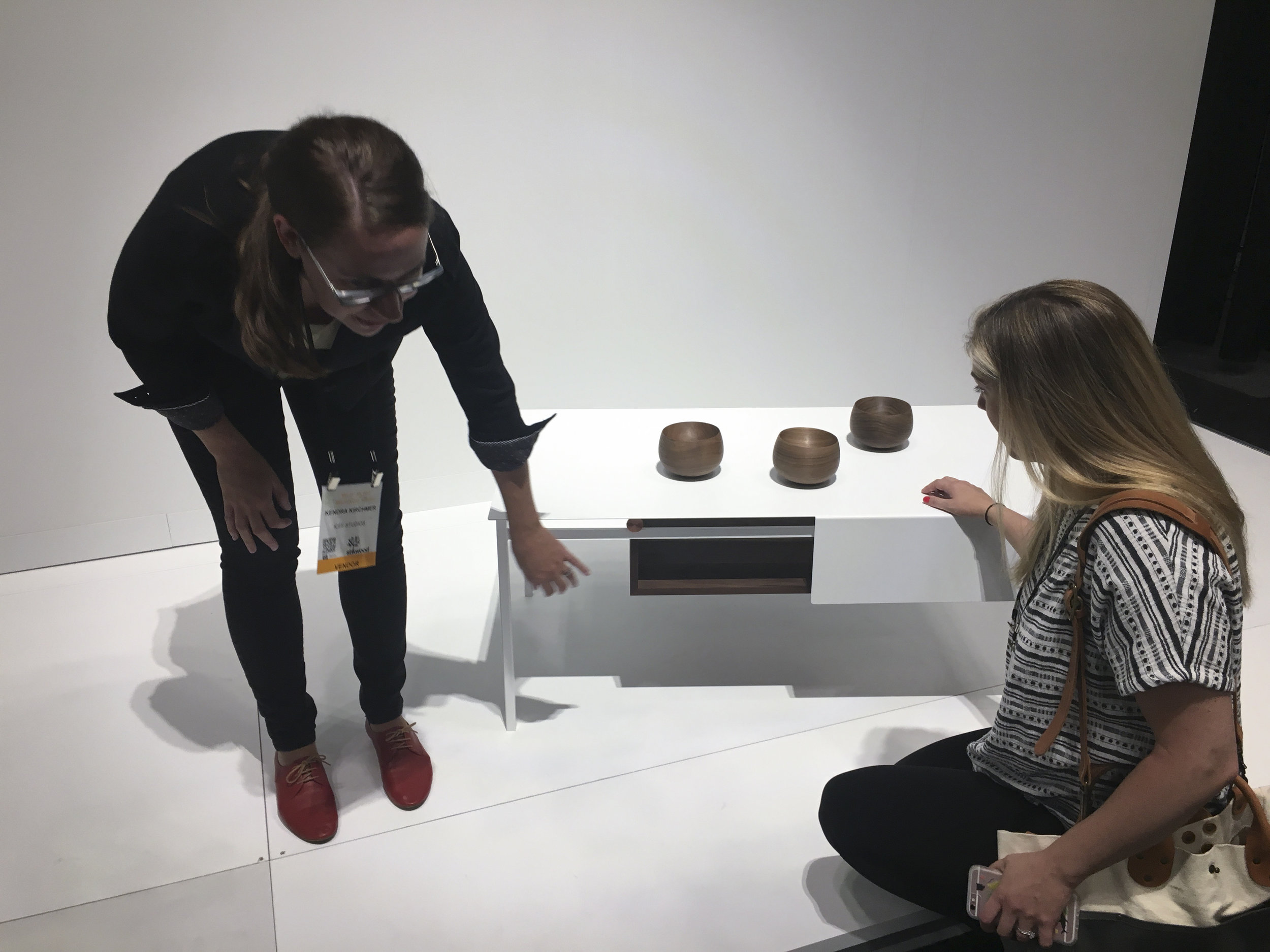 We are busy following up on the fantastic leads and contacts from the show and are looking forward to exhibiting again next year.
Another great image of the Drawer can be found here in the Day 1 Gallery form the ICFF Pressroom: http://pressroom.icff.com/icff-day-1/